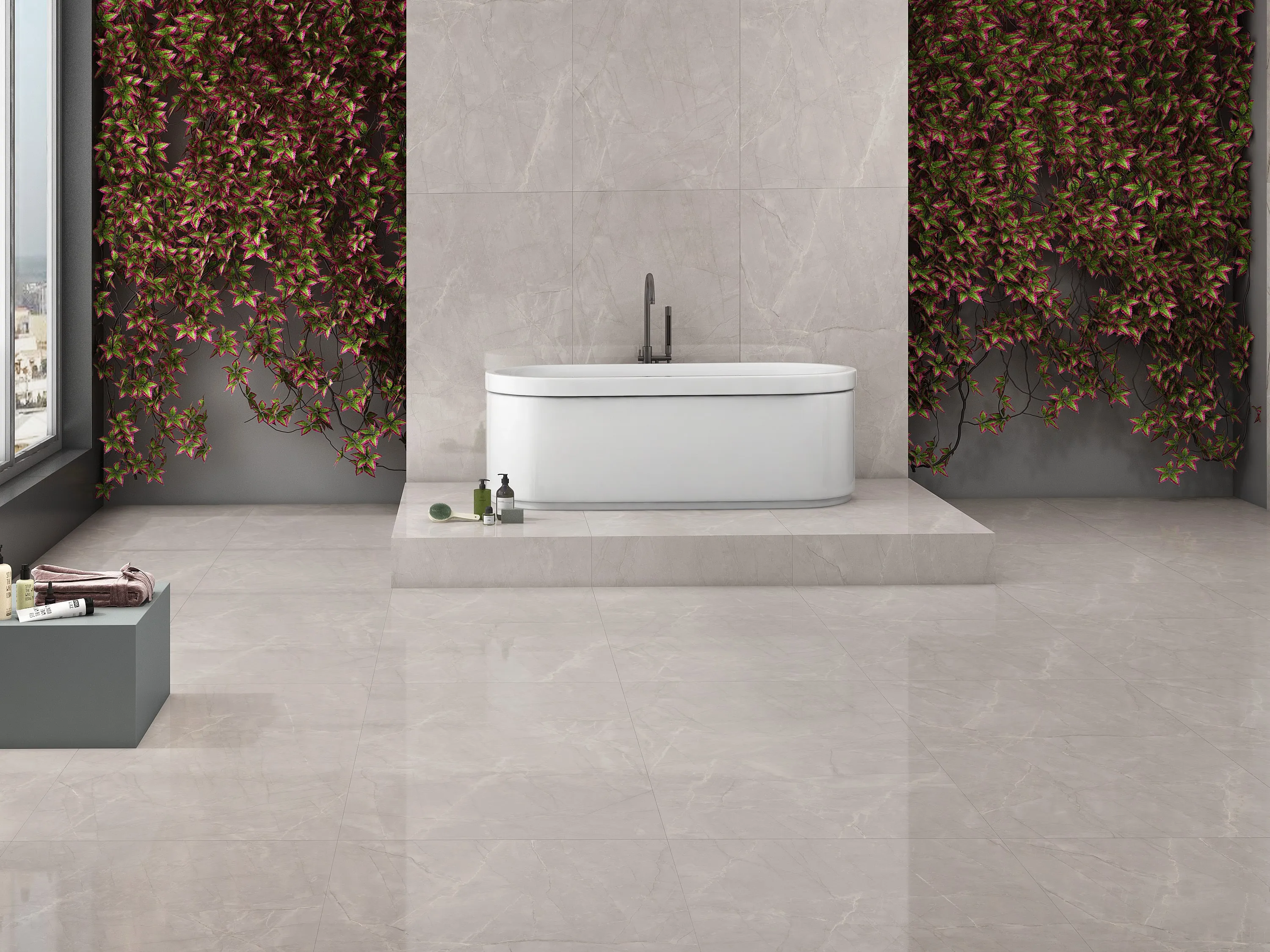 How to Choose Tiles for Bathroom and Kitchen?
So, if you've decided to use designer tiles for your bathroom and kitchen as you are looking for the home improvement project, you should do a little research work. Which tile is a suitable one to use? How does a person make sure he gets the best tile for their place? While choosing tile, a few factors are there to consider which will help guarantee the success. These are -

Strength and Durability: The foremost thing you want is great looking beautiful tiles on your kitchen and bathroom floor, start stepping on them, and have them crack and crumble beneath the feet. You need to know the strength and durability of your floor tiles to avoi9d this crack and crumble. To avoid this, you need to know the break strength of your tile. Always choose the tiles having a strength of greater than 250lbs. to be used harmlessly.


Wear Rating: The wear rating lets you know about the strength of the tile's glaze. The glaze on the tiles wears out after many years of being stepped on. The strength range for wear rating of tiles is 0 to 5 for decorative to heavy-duty tile respectively. Always go for the tiles with the rating 3-4 for your floor as lots of regular traffic will not affect its glaze.


Tile Grip: Slicky tiles are the choice of no one as it causes slipping and falling. COF or coefficient of friction is the term that is used to measure the slip resistance of a floor tile. It ranges from 0 to 2. It has always been taken care of that a tile of COF .6 or more is suitable for bathroom flooring. This parameter is considered as slip-resistant, so be careful while choosing them.


Size: Size really does matter. With the precise size of tiles, you can make your kitchen and bathroom look amazing. While the most popular sizes are 8×10 for walls and 13×13 for floors, the modern sizes that are preferred mostly are 8×12 for walls and 16×16 for floors. Why go bigger size tiles? Bigger tiles, in actuality, make a room look bigger and beautiful.


Color, Texture, and Pattern: For a bathroom and kitchen tiles, the choice of colour, texture, and pattern matter a lot. If a person wants to hide some dirt & impurities and add warmth to his space, he must go with darker color tiles. Whereas the lighter colour tiles make your place look bigger and spacious. The neutral color of tiles will allow changing the accessories without changing the floor. It needs to keep in mind that whatever colour one chooses for the floor; it will remain for a longer time.


Do not be in a hurry while selecting the kitchen tiles. Take some time to do good research. After all, you need to spend money on something worthy. Therefore, for giving you a bit of idea, here we are discussing the tips on how to select kitchen tiles.
1.Decide where you want to install the kitchen tiles-
You may want to install the kitchen tiles in the backsplash behind your stove, or you may use it in the cabinet or on the floor. So, first, decide where you want to use the kitchen tiles.
2.Understand which tile is suited for which portion-
Glass tiles are good for walls. Bamboo, vinyl or cork tiles are good for floors. Porcelain, quarry, ceramic is suitable for floors and counters. So, select the tiles based on your requirements.
3.Consider your kitchen-life for countertops-
Have a look back at the pattern of usage of your kitchen. Suppose, for countertops; ceramic tiles are perfect.
4.Kitchen life is also important for flooring-
If you have pets or kids at home, then you would need to clean the floor and wash it often. So,you will need water-resistant kitchen tiles. Again, if the coefficient of friction is low, then you may have an accident on the slippery floor. So, decide accordingly.
Choosing the perfect bathroom tiles is indeed a tough job. Especially, when it is a bathroom, it has got a lot to do with water and safety measures. Given below is a series of invaluable tips that you can employ while selecting bathroom tiles.
First, choose the must-have tile -
When you start off with your bathroom tiling project, you dream of that one tile to include in your bathroom designing. Sometimes this tile may be a simple one and some other time it may be a little complicated. For both cases, start with this tile first. Then, move on to bringing in variations and designs into it.
1.Confine the tile variation only to three types -
Already you have taken into consideration the must-have tile. Keeping the must-have tile in focus, decide upon two other tiles that you can install in your bathroom. Make sure that the other two tile options should be in sync with the primary tile.
2.Stick to one show stopper -
Let's admit the fact that we show off our personality in our bathrooms. Well, there are a variety of bathroom products offered by a range of brands. However, confine your bathroom designing to one particular theme. This will create the WOW factor very easily.
3.Maintenance is a need -
Most of you do not prefer cleaning bathroom floors. So, when you are too lazy to clean bathroom floors, choose dark shades of bathroom tiles that will hide the dirt. Otherwise, a basic level of maintenance of the bathroom tiles is a must. If you want something maintenance-free, opt for ceramic or porcelain floor tiles.
So remember, while tiling your bathroom and kitchen, you must think about the above-discussed parameters i.e. strength, wear, grip, size, and color. Do your research make your choice worth it.